We recommend it is always better to book your transfer in advance to avoid stress during your conference trip. Private transfer from Nadi International Airport to the Venue you may consider from the below list of the service providers. Your driver will meet and greet you on arrival with your name sign. Helps with luggage and directs you to your vehicle. You can always ask the driver to stop at the supermarkets to get bottled water and other drinks and enjoy your transfer to the hotel.



Rosie Holidays was established in 1974 by Roy and Rose Whitton. It is a family company and one of the South Pacific's most iconic tourism brands. The company is now run by their children, Tony and Rose Whitton, with a team of dedicated staff who are continuing the family legacy of integrity, honesty and hard work.
The Rosie team consists of over 200 multi-award winning staff including reservations specialists, travel advisors, language concierges, drivers, tour guides, customer care agents and hostesses. International operators can count on us to deliver world-class service with exceptional privileges for their clients.
More are here: https://rosiefiji.com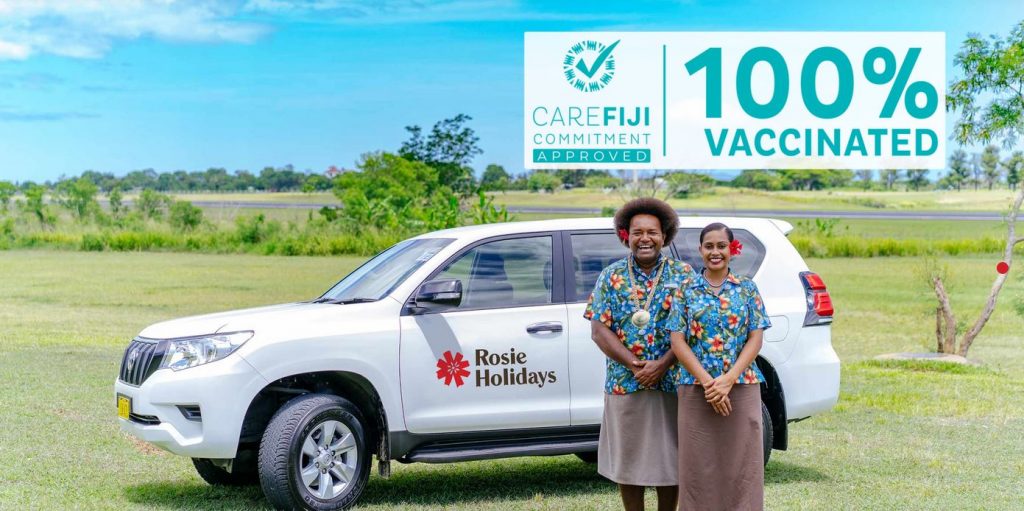 Tourist Transport Fiji (TTF) is Fiji's premier transport operator and ground handler having been in operation for over 35 years. Based in Nadi, Fiji, TTF is conveniently located at Nadi International Airport. No one has a more experienced team nor modern fleet to offer a safe, efficient and environmentally friendly transport & ground handling solution in Fiji.

TTF meets the needs of over 100,000 passengers each year, with the following services:
Fiji's modern & most environmentally friendly fleet
Airport arrivals service 
Tours, reservations & ground handling service
Conference & Incentive groups handling
Personalised private transfers
Regular seat in vehicle services connecting all international flights from all resorts
Dedicated groups, tours & series department
Day tours, adventure travel & sightseeing
24 hour transport and customer services
More are here: https://www.touristtransportfiji.com/
The beating heart of Fiji tourism, Denarau Island has everything you've dreamed of and more. Nestled among the palm trees and sandy beaches, you'll discover world-class resorts, restaurants and entertainment.
This little island is larger than life. Within only 15 minutes to Nadi International Airport, and hosting the gateway to the outer islands, Denarau knows how to make the most of your Fiji holiday.
STAY AT ONE OF THE NINE HOTELS 
Luxury and ease are delivered in spades at all of Denarau Island's resorts and hotels.
Home of nine world-renowned places to stay, you are spoiled for quality and choice.
There is something for everyone, at any age, budget or taste.
Across the nine resorts and hotels, the island serves a delectable buffet of over 40 dining options, exquisite pools, boutiques, water-sport activities and nightlife.
Explore all the Denarau Island's Resorts and Hotels here: https://denarau.com/hotels/
We strongly recommend IEEE SPEC 2022 guests to stay in the venue – SHERATON FIJI RESORT